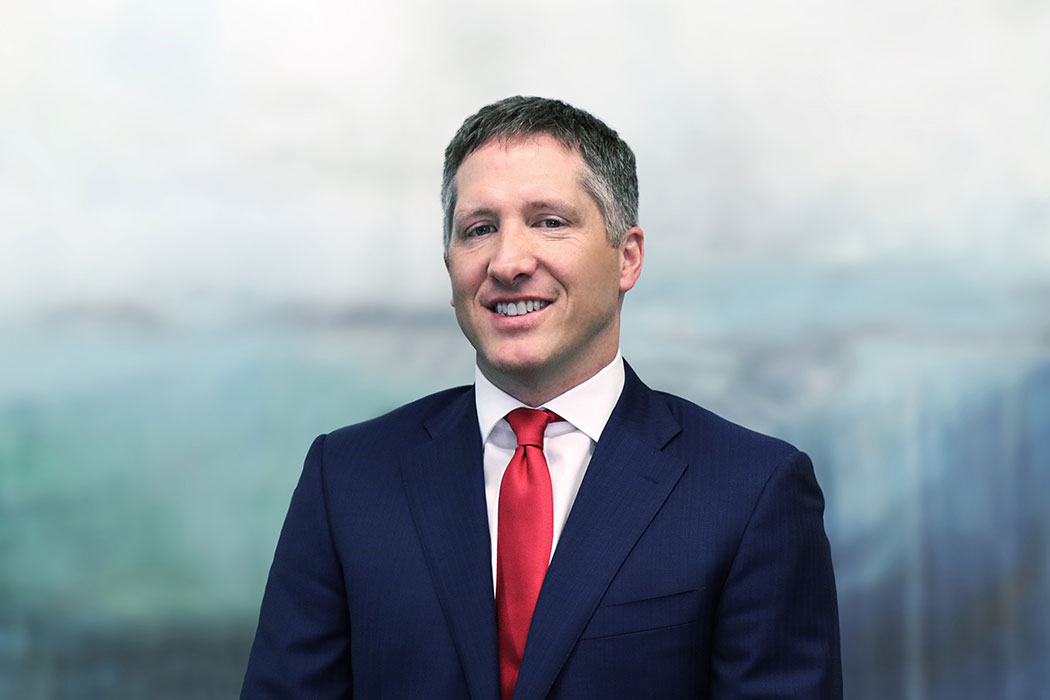 Partner
Adam Sanderson
---
214.382.9806
"Adam's rapid understanding of the case in which we were involved in Southern California and his marcro and micro decision making were exemplary to all the team. He displayed knowledge, personal relations and calmness in an adverse environment with the final results being in favour of our client company." – Tony Livermore, Principal Partner, Buena Vista International Hotels
Overview
Adam Sanderson is a trial attorney who represents companies and entrepreneurs in complex commercial lawsuits, especially cases involving software and other patented technologies.
Adam is one of the few commercial trial attorneys in Dallas having a background in computer science and licensed to practice before the United States Patent and Trademark Office.
In a recent case in 2017, Adam and his colleague, Tyler Bexley, successfully defended one of the nation's leading providers of law enforcement video surveillance technology in a multi-million dollar patent infringement suit. The case was tried before a jury in the United States District Court for the Eastern District of Texas. At the conclusion of the evidence, the jury found in favor of Adam's client on every question presented (non-infringement and patent invalidity). Before trial, the plaintiff sought to recover more than $15 million in damages, but as a result of the verdict, the plaintiff took nothing on its claims. Click here to read a recent article from the Texas LawBook about the win.
In 2016, Adam successfully defended one of the nation's leading dining services companies, in a commercial dispute involving a five-year management and services contract. Adam's client asserted a counterclaim for breach of contract. After several days of witness testimony and presentation of evidence, the JAMS arbitrator denied all claims against Adam's client and awarded the client money damages, past due interest (calculated at 18% annually), and attorneys' fees on its counterclaim.
In 2015, Adam and his partner Joel Reese successfully helped their clients win a jury trial and judgment for $5.4 million in a complex securities fraud case, amounting to one of the largest securities verdicts in the State of Texas for 2015. The case was hotly contested over a period of nearly five years.
In a recent business fraud case, with his partner Pete Marketos, Adam represented two entrepreneurs in a high-stakes litigation involving the licensing of patented technology. The question at trial was whether the defendant corporation had deceived the clients into giving up their exclusive right to market and sell their patented technology. After a two-week trial, the jury found that the defendant corporation had committed commercial fraud and breach of contract. Based on the verdict, the court entered judgment in favor of Adam's clients for more than $5 million, plus 18% interest. The Fifth Circuit Court of Appeals in Dallas affirmed the judgment in 2016. The clients received more than $3.3 million net of attorneys fees.
Adam currently represents a leading technology company in a multi-million dollar patent infringement suit involving video and network technology pending in the United States District Court for the District of Kansas.
Before practicing as an attorney, Adam earned a Bachelor of Science degree in Computer Science and worked as a software engineer where he designed system architectures, developed source code, and managed enterprise databases. As a trial attorney, Adam's background in computer science has given him and his clients an advantage in and out of the courtroom.
The following additional matters are representative of some of Adam's other successful litigation experiences:
Represented two owners of a Dallas-based software and technology company in a high-stakes partnership breakup
Represented the owners of a software development company in a bet-the-business dispute over the right to own and control the company's proprietary source code
Assisted in defending the owners of a five-star, nationally recognized hotel in Southern California in a two-week arbitration involving claims for breach of fiduciary duty and alleged damages of more than $50 million
Assisted in defending commercial tenant of a historic hotel in downtown Dallas in a suit involving claims for more than $50 million
Represented software owners in a high-stakes case for copyright infringement, breach of fiduciary duty, and theft of trade secrets
Represented an individual investor in her lawsuit against a Dallas hedge fund for claims of business fraud, breach of contract, and breach of fiduciary duty.
Awards
Rising Star by Super Lawyers (Thomson Reuters), 2006 - 2016
Education
University of Pennsylvania Law School
Juris Doctor, cum laude, 2006
University of Texas at Arlington
M.B.A., 2002
Southern Polytechnic State University
Bachelor of Science in Computer Science, 1995
Admissions
United States Patent and Trademark Office; Fifth Circuit Court of Appeals; Federal Circuit Court of Appeals; U.S. District Court for the Northern and Eastern Districts of Texas; every State Court in the State of Texas