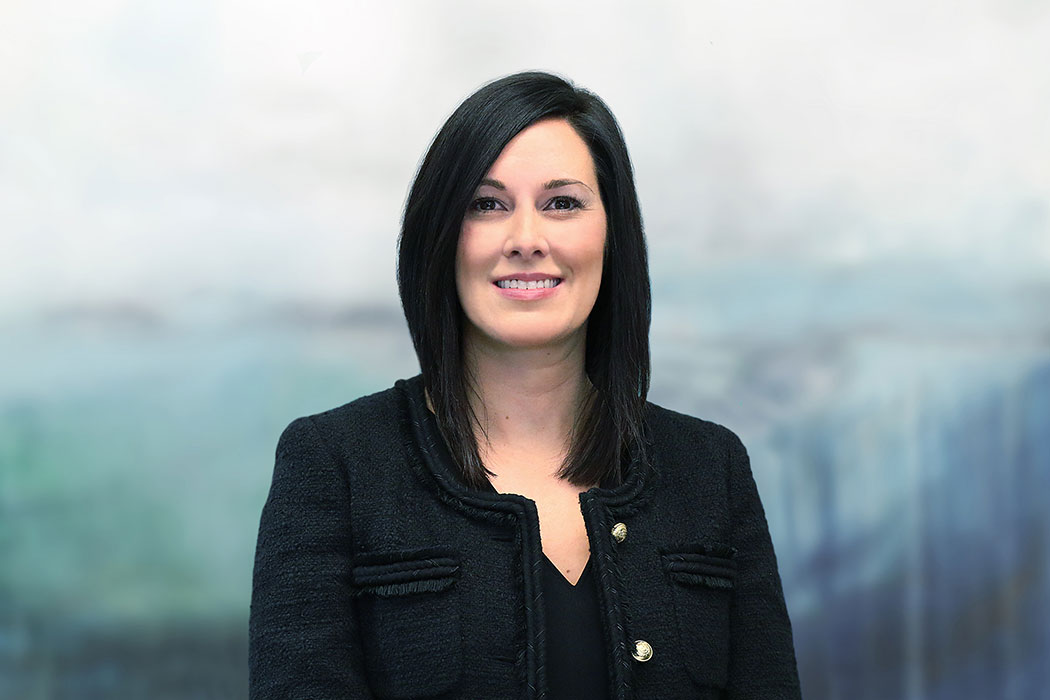 Partner
Leslie Chaggaris
---
214.382.9804
"We retained Reese Marketos LLP and were fortunate enough to have Pete Marketos and Leslie Chaggaris represent us in a complex business lawsuit. From inception to end, Pete and Leslie provided a well-planned strategy and exceptional trial preparation, both of which were flawlessly executed. Their ability to anticipate the next move of the opposing party and their ability to communicate with and win over the jury was nothing short of remarkable." — Martin Toha
Overview
Leslie has proven to be an absolute force in the trial bar.
Recently, Leslie served on the trial team for AT&T's DIRECTV in a $4 billion trial brought by the Federal Trade Commission for alleged deceptive advertising. On August 16, 2018, the federal District Court for the Northern District of California dismissed the majority of the FTC's case after two weeks of testimony, after which the FTC voluntarily dismissed its case with prejudice.
In a one-year period, Leslie helped clients win seven, eight, and nine-figure jury verdicts—including the largest commercial verdict in the nation in 2013. She has not lost a civil jury verdict in her career, and every verdict has been a complete victory for her clients, including:
Fraud verdict against Mercedes-Benz featured in National Law Journal's Big Money Wins (March 2013—two-week jury trial in Cameron County)
"Take-nothing" jury verdict on seven claims against her client seeking $13 million in damages for breach of contract, trade secret violations, and tortious interference (November 2013—two-week jury trial in Dallas County)
$5.5 million judgment on behalf of her client for fraud and breach of contract (December 2013—two-week jury trial in Dallas County)
Judicial dissolution of partnership on behalf of her client and jury verdict for breach of fiduciary duty, breach of contract, and theft against former partner—resulting in "divorce" of major partnership at DFW Airport concessions and complete victory for her client (June 2014—six-week jury trial in Dallas County)
Complete defense verdict on claims of breach of contract and fraud against her client; and a verdict awarding damages and attorneys' fees to her client on its counterclaim (August 2015—six-day jury trial in Dallas County)
Leslie has also successfully tried numerous arbitrations and bench trials. Most recently, Leslie helped secure a complete defense win as well as a seven-figure judgment on her client's counterclaim in a bench trial in Dallas County.
Leslie also serves on the Committee for a Qualified Judiciary, a non-partisan, non-profit organization that promotes a competent, fair, and impartial justice system in Dallas County. In addition to her service to the bar, Leslie also volunteers with Young Women's Preparatory Network and Girls Inc.
In 2019 and 2020, Super Lawyers by Thomson Reuters named Leslie one of the Top Woman Attorneys in Texas, and she has been named a Super Lawyers Rising Star for the last five consecutive years, an honor that is entirely peer-nominated and reviewed.
For the last three years, Leslie was named as one of D Magazine's Best Lawyers Under 40.
In 2020, Leslie was selected as the Dallas Association of Young Lawyer's Outstanding Young Lawyer.
---
Presentations
DBA's Virtual Town Hall: A Conversation about Race Relations and Policing in Dallas, 2020, Co-Chair of DBA's Public Forum and Media Relations Committee
The Legislature SLAPPs Back: Anti-SLAPP Practice After the 2019 Amendments, Dallas Bar Association Business Litigation Section, 2019
Developing Programming for Trial Lawyers in Mexico, GlobalTies U.S. and Iniciativa Merida, 2018
Preparing and Arguing the Jury Charge, DAYL Trial Skills Series, 2018
Presenting Effective Closing Arguments, DAYL Trial Skills Boot Camp, 2017
Seeing the Forest and the Trees: How Young Trial Lawyers Helped Win Major Jury Verdicts While Maintaining Caseloads, Dallas Association of Young Lawyers, 2015
Problems Young Lawyers Face at the Courthouse, Dallas Bar Association Trial Skills Section, 2014
Awards
Recognized in National Law Journal's Big Money Wins
Recognized in 10 Million Dollar Club, by Texas Lawyer, for 2 Verdicts in 2014
Texas Monthly's Top Women Attorneys in Texas, 2019
D Magazine's Best Lawyers Under 40, 2018-2019
Rising Star by Super Lawyers (Thomson Reuters), 2015 – 2019
2014 DAYL Presidential Merit Award
April 2013 DAYL's One to Watch
Education
Texas Tech University School of Law
Juris Doctor, summa cum laude, 2009
Order of the Coif
Texas Tech Law Review
D. Murray Hensley Award for Trial Excellence
University of North Texas
Bachelor of Arts, cum laude, 2005
Admissions
Texas Supreme Court; U.S. District Court for the Northern, Eastern, and Western Districts of Texas; United States Court of Appeals for the Fifth Circuit