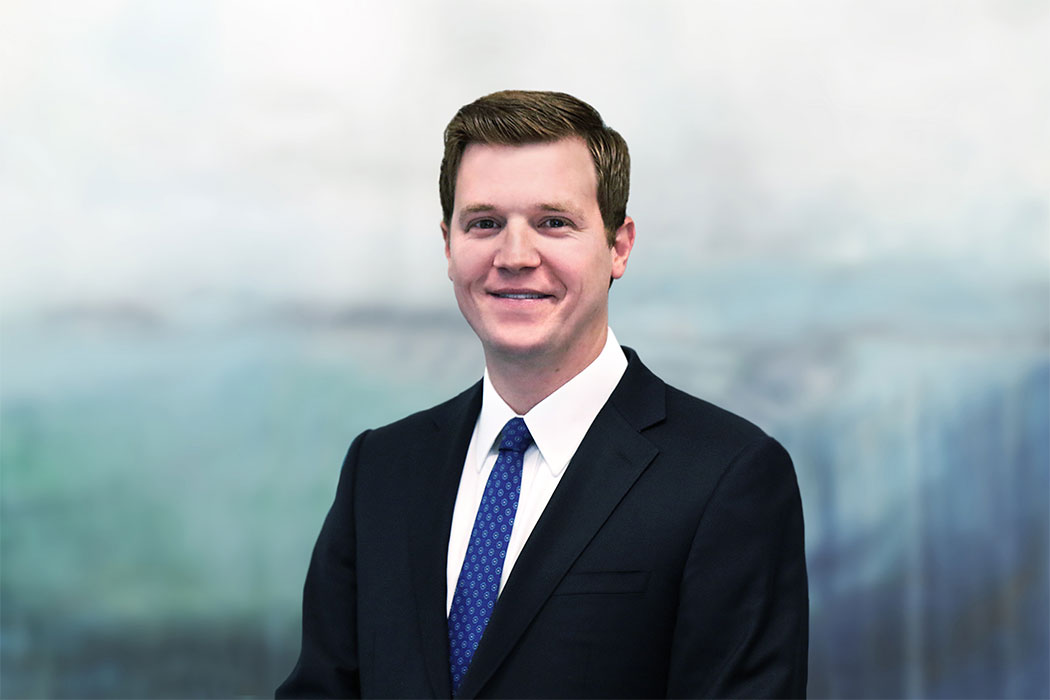 Partner
Tyler Bexley
---
214.382.9805
"Tyler was an integral part of a highly successful litigation that was crucial for the future of our company.  His intelligence, attentiveness, and hard work set him apart from any other attorney we have worked with.  He was more than outside attorney to us; he was part of our team and clearly focused on our ultimate success." — Mike Mackey, President, Everest Infrastructure Partners
Overview
Tyler Bexley is a commercial trial lawyer who represents businesses and individuals in high-stakes litigation. His recent trial experience includes a multimillion-dollar patent trial defense, a two-week jury trial defending an international software company in a multimillion-dollar trade secrets case, a jury trial involving a multimillion-dollar loan guaranty, a jury trial over a construction contract dispute, a bankruptcy trial involving a contested fiduciary duty claim, and an arbitration arising from a physician employment dispute.
In 2017, with Adam Sanderson, Tyler successfully defended one of the nation's leading providers of law enforcement video surveillance technology in a multimillion-dollar patent infringement suit. After a week-long trial in the Eastern District of Texas, the jury unanimously found in favor of Tyler's client on every question presented, rendering a verdict of non-infringement and patent invalidity.
Tyler's cases have also helped shape the law on cutting-edge issues. For example, after Tyler obtained an asset-freezing preliminary injunction in federal court in Nevada, the defendants asked for the Nevada Supreme Court to address issues of first impression relating to the alter ego doctrine in Nevada. In 2019, Tyler argued before the Nevada Supreme Court in a certified question proceeding that resulted in a unanimous opinion in favor of his clients.
Tyler's recent experience includes several other high-profile cases and constitutional issues, including the following:
Tyler was lead counsel in a First Amendment case involving the wrongful arrest of a freelance journalist. Tyler defeated the defendants' immunity arguments in the trial court and in the U.S. Court of Appeals for the Fifth Circuit. Shortly after the Fifth Circuit rejected the defendants' arguments, Tyler obtained a substantial settlement for his client.
In 2019, Tyler was part of a team led by Pete Marketos representing AT&T against false advertising claims relating to 5G technology filed by Sprint in the Southern District of New York.
With Pete Marketos, Tyler successfully represented the New York Attorney General in a lawsuit filed by ExxonMobil in federal court in Texas, where Exxon sought to halt the NYAG's investigation into Exxon's alleged climate-change cover-up.
Tyler represented New York Governor Andrew Cuomo in obtaining the dismissal, for lack of personal jurisdiction, of a lawsuit filed in the Western District of Texas relating to the online publication of instructions for 3D printing of firearms.
Tyler has been recognized as a Rising Star in Business Litigation by Thompson Reuters' Texas Super Lawyers publication every year since 2016 and was named one of D Magazine's Best Lawyers Under 40 in 2020.
Awards
Rising Star by Super Lawyers, 2016 – 2020
D Magazine's Best Lawyers Under 40, 2020
Education
University of Texas School of Law
Juris Doctor, with high honors, 2010
Order of Coif, Texas Law Review
Baylor University
Bachelor of Business Administration, 2007
Admissions
Texas Supreme Court; Fifth and Ninth Circuit Courts of Appeals; U.S. District Court for the Northern, Southern, Eastern, and Western Districts of Texas